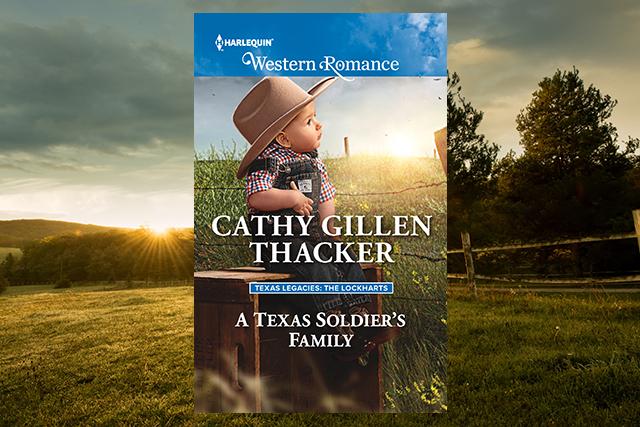 Dear Reader,
It's back to Laramie, Texas, for a five part series about a brand new branch of the Lockhart family.
Lucille Henderson Lockhart and her late husband Frank Lockhart both grew up on ranches in Laramie County. Now, Lucille plans to return to her roots, and she wants her five children around her.
Army physician, Captain Garrett Lockhart agrees to help his mother weather a crisis at the family's charitable foundation, but he does not agree with anything renowned scandal manager, Hope Winslow wants to do.
Rancher Chance Lockhart is as bull-headed as the bulls he invests in, but sparks really fly when he goes toe to toe with rival Molly Griffin at Christmastime.
No one knows why cowboy Wyatt Lockhart and CPA Adelaide Smythe broke up, years ago, but there's no doubt more than history—and a set of twins-- remains between the two of them.
Cowgirl-chef Sage Lockhart returns to Laramie, determined to retain her legendary independence, only to fall hard for western wear store owner, Nicholas Monroe.
Special Forces soldier Zane Lockhart believes in duty, honor, and country above all else, but when he goes after retired fellow military officer, Nora Caldwell, he finds much more is expected.
Hope you enjoy this series as much as I loved writing it.
Happy reading!
Cathy Gillen Thacker