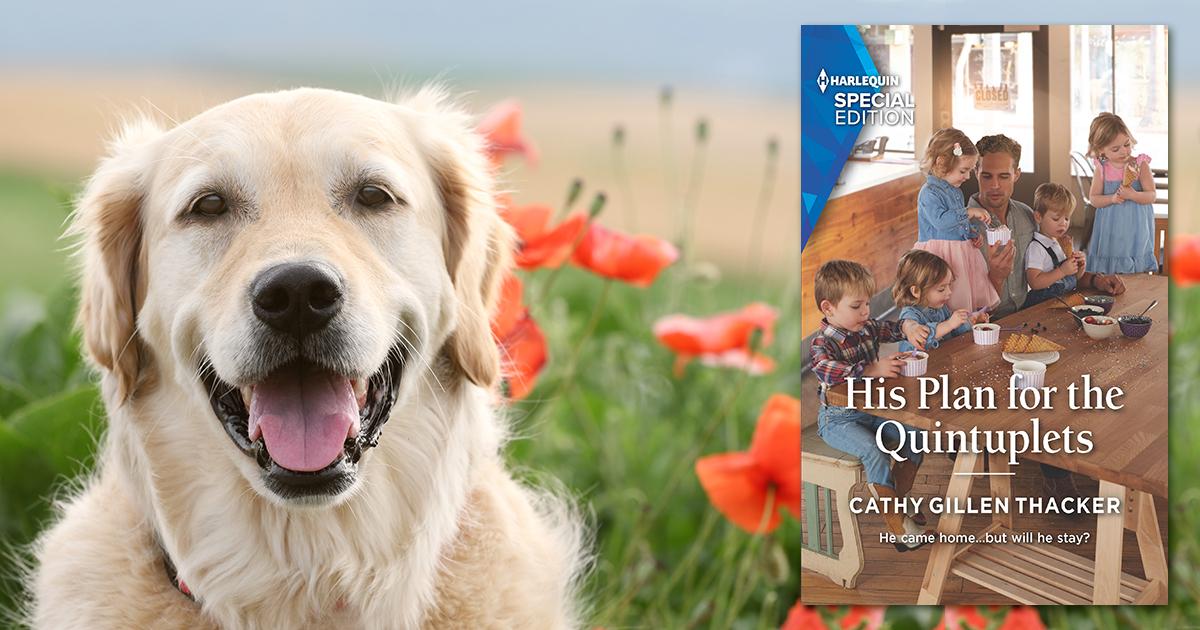 Dear Reader,
I am pleased to announce a new eight book series, Lockharts Lost And Found. Four sisters and four brothers, ages 1 through 12, were tragically orphaned, and split up. Robert and Carol Lockhart brought them all back together, and foster-adopted them in Laramie, Texas. Now grown up, the eight siblings do not yet have the kind of loving, enduring relationships their birth and adoptive parents had, but all understand the value of family, and want that kind of love for themselves. And each and every one of them love dogs as much as I do! So, each story will have a beloved canine (or two) in it, and I will be posting photos of the fictional pets as part of the introduction to each story. (This is why I've also chosen puppies for my series flash.) These canine pals provide comfort and love to all the Lockhart siblings. Speaking of…
Oldest son, Gabe Lockhart, is a doctor with Physicians Without Borders. He feels personally responsible for his birth parents' deaths. And has attempted to atone by dedicating his life to helping people who need it most.
Susannah Alexander was also orphaned as an adolescent and sent to live with a dutiful relative. She has grown up to be fiercely independent, vowing never to be a burden to anyone again.
Her desire to have children on her own, via a set of inherited embryos, puts her directly in Gabe's path. He wants to keep her from making a huge mistake. She doesn't want his need to be the hero interfering in her life. But her quintuplets, who quickly come to adore Gabe, have other ideas…
The beautiful golden retriever in this story is named Daisy, and is inspired by my very own golden… Daisy.
I hope you enjoy this book as much as I did writing it! And the rest of the series, too!
Happy reading!
Cathy
Read an EXCERPT of His Plan for the Quintuplets and check out the other books in the LOCKHARTS LOST & FOUND series.
For more information on other books set in Laramie, Texas, please visit the Series Guide and Book List.