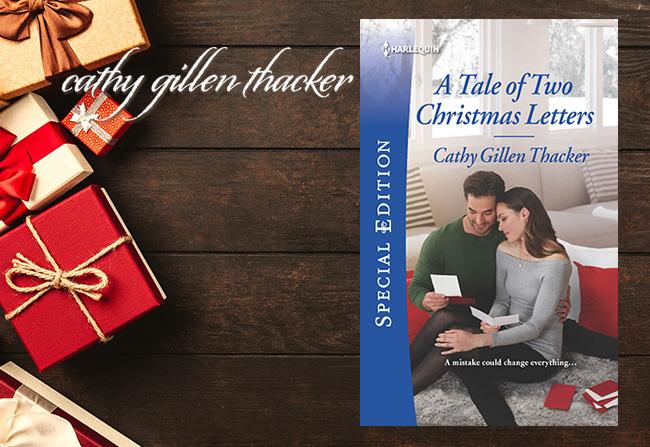 Dear Reader,
Christmas is not just a time of joy, it's also a time to reflect, and Bridgett Monroe is in a funk. Everyone else in her family is married with kids, and living the life she dreams about. Unfortunately, the closest she can get to familial happiness, is in the time she spends with widower Jack McCabe, and his three adorable little girls. So when pressed to write an annual Christmas letter, she instead writes two—one ridiculously happy, one ridiculously glum. Neither is ever supposed to be seen! But you know what they say about life, it's what happens when you are making other plans….
Jack appreciates Bridgett, and the help she has given him, more than he could ever say. Most of all, he wants Bridgett to be happy, and to have everything she yearns for. So when he gets wind of her two holiday letters, he rushes to her aid, determined to help her, the way she has always helped him. The surprise? He may have to set aside their agreement, to be only friends, to make this their best Christmas ever!
I hope you all have a wonderful holiday!
Happy reading!
Cathy Gillen Thacker
Read an EXCERPT of A Tale of Two Christmas Letters and check out the other books in the TEXAS LEGENDS: THE MCCABES series.
For more information on other books set in Laramie, Texas, please visit the Series Guide and Book List.